Written by: Melanesia Hunter
Fuk it… I'm just gone come out and say it… Shanell is just as if not wayyyy more TALENTED than 90% of female artists out now… *but I'm sleep tho*
I didn't say the most popular… I didn't say the richest … I didn't say the highest num of records sold… I said MORE TALENTED than…. Which seems to be overlooked and replaced with cool fashion, looks, popularity, selfies, ig followers, blog comments, and co signs of some sort. Seems like all of the revolutionary creative talents are being overlooked for somewhat talented or not so talented, no substance having robots… Or blank canvases as I like to call them. You know… A blank canvas… It's just there… Waiting on all the creative masterminds with the talent to come in and "paint" and craft and mold until that canvas is a star. Never mind this canvas can't create for themselves… Because you don't have to be talented, original, or creative to be a pop star… Sometimes I feel like all the artists that I love and think are super talented rarely make commercial success…. A that's a damn shame because it's soooo much talent out here…deserving talent…that is constantly being overlooked or told they have to change to true essence of themselves in order to "make it" in this industry.

The healers and the creatives who have the gift of music… Which btw is the most powerful universal force in the world… Are mostly being overlooked,left out, or stripped of their original vision for themselves for the vision of the label.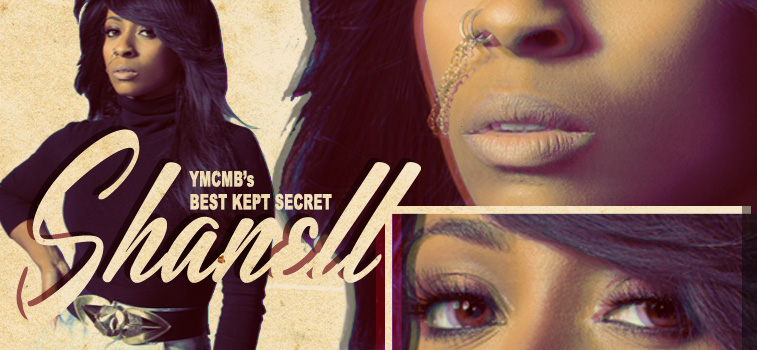 Don't you know music heals people… So why tf are we constantly pouring this bullshit on the airwaves into the ears, minds, and sub conscious of our youth… Hell why are we pouring this shit into ourselves …ask yourself … When was the last time you heard a song so beautiful it made u wanna cry? Like I know what it feels like to see or feel something so beautiful it brings you to tears of overwhelming joy, and I think people should be able to have those types of experiences often.
When/ (how often)?was the last time u heard something on the radio that uplifted your spirit? You know…the type of music you can really connect to and be inspired by?
Name 7 "popular" artists you would want your daughter or little sister to look up to in this day and age… It doesn't matter if we like them… Or if we listen to them … I'm talking about imagining you have a daughter if you don't already… Who do u want her in the mirror imitating..& wanting to be like? These pop stars, reality stars, rappers and vixens??? Because that's pretty much all that's being shoved down their throats… and That's all society is showing them on the surface…
Some of us go digging for the real shit… But we have to dig… And that's the problem. Our youth doesn't always know to dig… They just know what's on the radio..what's "popular" and what's being feed to them…I'm not saying there aren't artist out here with real talent who are staying true to their vision and themselves… I'm just saying it's more "canvases " out here winning than truly talented creative souls…in every field you can imagine…not just the music industry.
 It's not that they are doing something wrong…because I guess being a canvas is kinda like a talent… :/ As much as I hate to say it it kinda is huh?  But that's neither here nor there…it all boils down to this…
 The law of supply and demand….
"Customers" are being feed this trendy bullshit and they are liking it because they don't know any better and no one is gonna risk screwing up their check to teach their asses… Which causes a demand for the dumbed down shit the labels are supplying us all with. So now the labels can't support real shit because real shit don't pay the bills smh. We have artist like Janelle Monae, Solonge, James Blake, Lorde, Adele, Erykah Badu, and a few more whose talent is undeniable… And they made commercial success without compromising their art… But there's only a few… Mainstream ones anyway. And that's a shame. I think the world could actually benefit from Shanell's talent and creativity being unleashed with no restraints &I want that for her… Because she DESERVES to be in that line up. It takes support and money to get you there and it takes people understanding you as an artist and believing in YOUR vision. I think it's sad that we find it so easy to tear our own down rather that support and build them up. I guarantee you if we did some kind of anonymous poll and asked artist about the artist/music thats in their hearts vs the artist/music that they have to "portray" as themselves…all kinds of heartbreaking stories and situations would be told. 

Where is the substance??? Where is the talent?? Where is the natural born creativity from the artist themselves?
There literally are people walking around the streets, people that I hang out and vibe with every day, people that you know, people that I know, people of all ages and ethnicities all over the world whose talents are killing everybody poppin right now and they are overlooked and probably made fun of or considered "lame" or "too deep" lol smdh.

Isn't it amazing when an artist has the ability to write, vocal arrange, visualize, conceptualize, and create their own sound and art based off of their experiences, influences, and their life?… That's where the healing, the connection and the power of music comes from… When artists are truly inspired by life..the people in it…and the art they are creating. When they are musically inclined… or can play multiple instruments, direct, dance, sing, and produce for themselves and other people a different energy is just there because it's like they pour bits and pieces of their own soul into it.

Why is it so hard for the truly talented beings that have the ability to make an impact, change, and inspire the world?… Why do we stifle them?..Why do we prefer the dumbed down versions or the music that doesn't help us think or feel? Why do we (the masses) only like what's popular, what's on the radio, and what we are told to like??

I tell u… It's crazy how this world works… Which is why I'm determined to be a "cultural provocateur" – I'm here to shake shit up, awaken, disturb, protest, instigate, and provoke
– George Lois

I'm sick of complaining about being feed bullshit!!! My souls requires more… So I'm taking matters into my own hands. In the world of The 27 Brand I choose to shoot people from all walks of life who are phenomenal, who have substance, talent, and the natural gift of inspiring, healing, and evoking change.
Idgaf how popular or lame people deem them, how many followers they have on ig, how they dress, who they screw, or none of that bs… I'm highlighting people who inspire me… My team highlights people who inspire them… So we are curating an inspiration hub… A place where artist and musicians can express themselves and their art the way THEY want to… Not the way labels are forcing them to, or the way society paints the picture of how they should be… If only y'all knew how many signed artist are out here miserable… Compromising their art because of the labels … Hating the music they are actually releasing, being shelved, and all other kinds of fuckery due to the hands of  label execs stuck in their old ways,and the wack ass, in desperate need of a major face lift ass music industry. 

I wish I could start my own industry… And do things the right way… I'm pretty much convinced I would kill that shit lol… Pretty soon… After people see what we are cooking up over here… I'll be getting paid for my opinion and direction.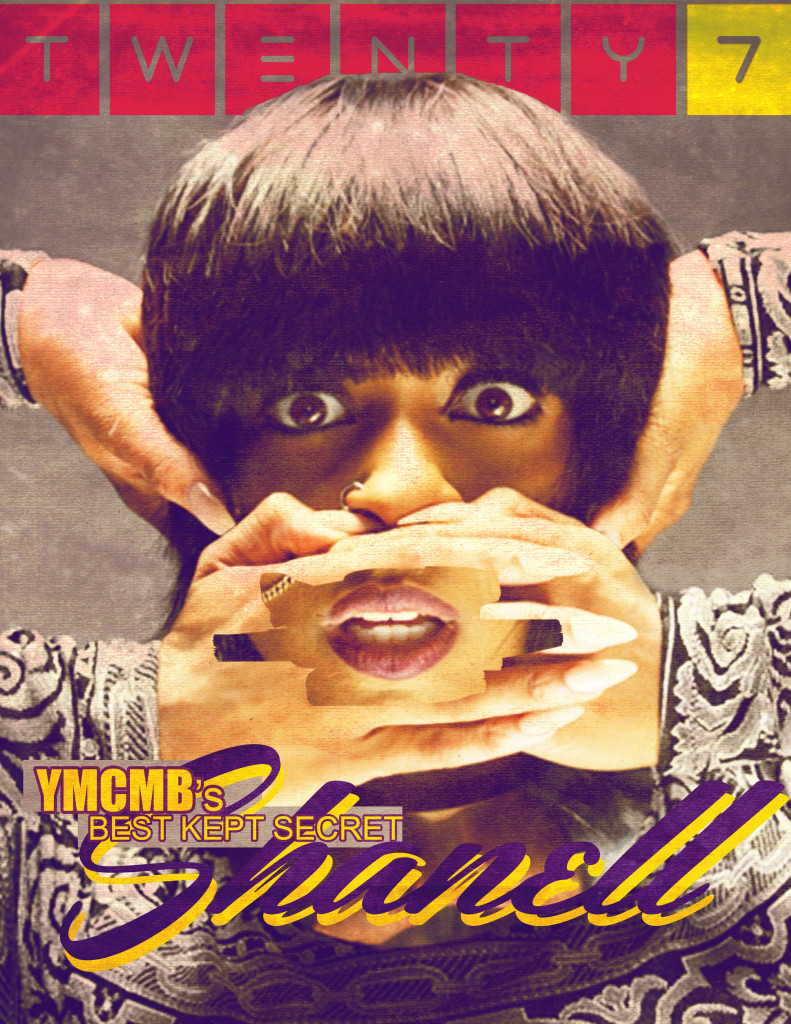 So…I'll cut my rant short and get to the good shit….

In this issue I wanted to feature an artist that I knew nothing about until I worked with her one day. It's crazy that this one inspired me so much because I can honestly say …based on what's online… I had no idea she was capable of creating these huge iconic ass …timeless ass songs…
I knew she slayed vocally though because The 1st song I ever heard her voice on was that song Running on Wayne's Rebirth album .
Sheeeeeee ATE that!!! I'll be honest… I didn't even think she was black… Her voice was so alternative… It had so much texture and range… I was impressed so I had to find the video on YouTube and when I saw her I was like omg she's black lol!!
anywho fwd to about two weeks later…
I got a call to do her make up for a video she was shooting … Which had to be the universe at work because I had never heard of her before I heard the Running song randomly in my homeboys car one night. But once I showed up and gave her an epic #melbeat… The rest was history 

I'm deeming Shanell as Young Money's best kept secret!!! See… Y'all might let record sells and popularity fool you but I know better… I'm gonna go on record saying Shanell is one of the most talented and well rounded artists signed to the label… Which is a damn shame considering that the world doesn't know that yet.

This girl is a story teller… Like I haven't come across another writer or artist yet that can do what she does with the story telling in her music..( u know how no other rapper can tell a story or express themselves as witty and creatively as EM… It's some shit like that…) and She's an amazing dancer… And I'm not talking bout a – booty dancer… But a trained dancer… Her vocal range is incredible, the melodies she can come up with are always beautiful, she's witty, and she is great at selecting producers that compliments her voice and vast styles of music.  Her writing is phenomenal, and she's been the creative director for all of Lil Wayne's tours for the last 5 years. She's an artist… All around… And until some changes are made in the industry… Where real talent, musicianship, and substance is what artists are judged by…  it might be a long time before u guys get to know her like I know her. There are songs in the vault that are ground breaking, iconic, worldly, big stadium type of songs. But that's not the stuff that's out… Maybe one or two of them have made their way to the internet… But not all of them… That's not to say the music she's putting out is not dope… Because it is…but the music in the vault is timeless and iconic.

But I could literally go on and on for days and people are not gonna care… Until she gets "popular" … Or until they do their research and dig back to the old mix tapes like Shut up and Listen… Or a Taste of Shanell … Even those will show u how ahead of her time she is… Bc 6 years later y'all can play that shit and jam like its 1999!!! You can see where she was before all this fusion music, and "different" shit was becoming popular….songs with Benni Benassi and David Guetta before they became super popular… House music, rock, r&b, techno… She really can do it all and she has the songs to prove it… Ppl just to lazy to dig.

I almost get pissed when I hear people say what does she do , why is she signed to YM, blah blah blah… And it's like if the creative restraints were taken off of her and you could see her in HER element … Doing the type of music that inspires her and feeds her soul… you would gag!

I guess it's my job to let you guys know … So… On the site there will be a vintage Shanell playlist and a best of Shanell playlist with snippets of the type of music you all might get to hear fully a few years from now… Depending on how long it takes the system to unfuck itself. Anddddd on MARCH 27th Shanell will be telling her story thru music and headlining our monthly event #thecrockpot !!! So you will get to have an experience that many have not been blessed to have and won't be blessed to have for a long time.
Be sure to check out Shanell's 27 Question interview and her Behind the Chair feature online!
Follow us on IG and Twitter @twenty7magazine @the27brand
Follow Shanell on IG @shanellymcmb ; To check out new music and to Keep up with her online check out www.shanellakasnl.net